Welcome to Aylesbury Rodeo!
Rodeo Bull Hire Aylesbury
Welcome to Aylesbury Rodeo Hire. We are a family run business offering our rodeo bull which comes with different attachments should you require them. We have a surf board to create a surf simulator experience and also we have Rudolph the red nosed reindeer to make your Christmas event even more fun!
We have over 20 years experience in the leisure industry and can offer any help or advice needed for your event.
The rodeo bull is safety tested and serviced every year as per legal requirements. It is staffed by our fully trained operatives and manned at all times at all events.
When attending events we operate an electronic timing system to make the event fun and competitive.
We attend events on a hire basis or we can also attend on a pay per go basis; in which case we donate 20% of the takings to the event organiser.
We also supply music via a PA system to give your event some extra atmosphere
Aylesbury Rodeo Bull Hire
We also offer a variety of games; these are our ever popular cork shooter, ball in the bucket game, hook a duck and a coconut shy.
The games we offer are available on an all inclusive hire basis or pay per go

All of these games are fully stocked with prizes and manned by our own staff.
We can also supply freshly made candy floss and popcorn for any events.

We cover Aylesbury, Thame, Oxford, Didcot, Abingdon, Leighton Buzzard, Wallingford, Witney, Hemel Hempstead, Milton Keynes, Luton, Bedford, Berkhamsted, Watford, Buckingham, St. Albans, Winslow, Bicester, Banbury, Marlow and Beaconsfield. Essentially anywhere in Oxfordshire, Buckinghamshire, Hertfordshire and Bedfordshire.

Should you require any more information please do not hesitate to contact us
We are pleased to announce our latest attractions now available! Gladiator Duel great fun for all ages. Plus the giant 45u2019 Bungee Run both giving hours of smiles and laughter for all ages!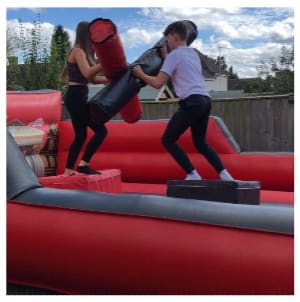 Kids playing Aylesbury Rodeo Bull Hire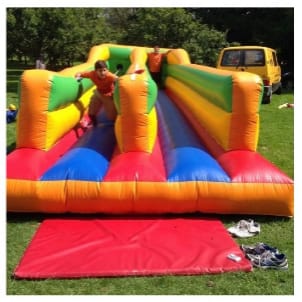 Kids playing Aylesbury Rodeo Bull Hire

Had a great Wild West night at Tiddington Cricket Club on Saturday. Mike was really helpful and his communication was brilliant. Really was a great added touch to the night and everyone really enjoyed themselves.

Nick Pykett Tuesday, September 4, 2018
Such a great activity to add to any party or event. Everyone had so much fun. Owners were great, really friendly and fun. Thank you!

Katie Champion Sunday, August 12, 2018
We hire the Rodeo for our son's 18th party and it was so much fun. The guys came along and set up then ran the ride for hours giving everyone time to enjoy it. They were absolutely great. I'd highly recommend you give this a go.

Justine Tuesday, June 25, 2019
Can not fault aylesbury rodeo hire at all, made the party very enjoyable and the owners were great fun, this added so much more fun to the party, this is a must have at every event highly recommend.

Leanne Butler Sunday, August 12, 2018
Great addition to any special event. Owner very friendly and reliable - top quality service. Highly recommend.

Max Smith Monday, July 23, 2018